Dear Friend,
How are you? Hope your everything is going well.
Here glad to show you our hot selling product recently - 360° Smart Face Tracking Holder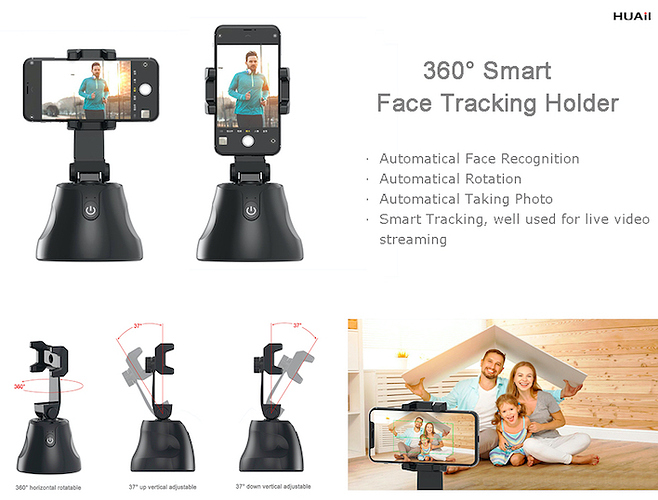 360° Smart Face Tracking Holder
Bluetooth connection
Automatical rotatable: 360° horizontal + 74° vertical
Automatical face recognazation, Smart tracking, well use for live video streaming and video
Automatical taking photo
Two ways to hold mobile phone
If your have big order, we just promise the quality is better for your current supplier.
If you have not big order, I sure you will get a reliable supplier with no need to pay much effort.
Welcome to contact me if our product will help for your business.
Best Regards,