This site allows you to add a location to your user profile, which can be seen on the user map.
The setting is a bit hidden in your account profile preferences. Mine are:
https://agora.degrowth.net/u/yala/preferences/profile

Yours is accessible via
a click on the avatar in the top right
a click on the cog wheel in the menu that opens
and then on the profile link on the left menu below summary: Account, Profile , Emails, Notifications and so forth.

The cog wheel is the icon on the right, below the avatar.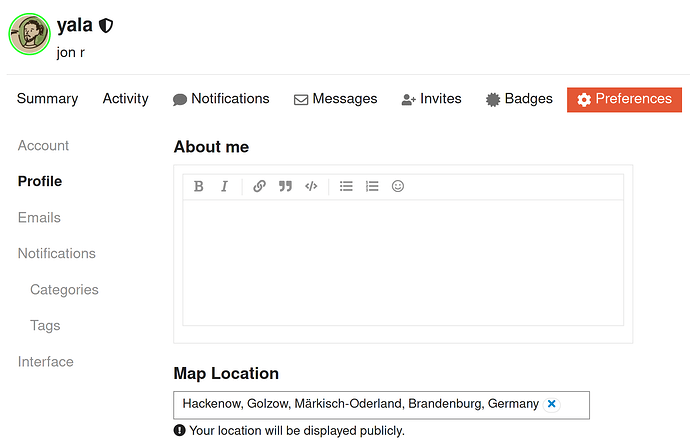 The location can be selected in this view. Don't forget to save your changes at the bottom!